Mail order management and stock control is easy with MailOrderWorks
MailOrderWorks (aka MOW) is an easy to use mail order software and stock control system that supports multiple users, but is also ideal for single person companies too.
Our software allows you and your staff to access the same information, at the same time, from anywhere - even if you're not in the same office or building. It's affordable, easy to use, allows integration and is easily expandable for more users. It's free to try too.
We have been using MailOrderWorks now for just under one year and it has transformed our business beyond recognition! [read the full review]
Julia (CurvaceousBeauties.com)
Everything you really need, without all the complication you don't need.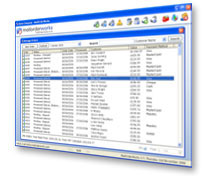 MailOrderWorks is designed to help make running
a mail order business simple and painless.
The software has been been carefully developed
by working closely with many established mail order companies over several years, resulting in an easy to use, efficient product that can help most businesses.
It stores orders, makes them easy to search for
and prints professional invoices, receipts and dispatch notes. It keeps track of your stock too, and of course, creates reports.
Best of all, its really affordable at just £1199 a year!

We have everything we need to process a professional invoice and guarantee we are only selling stock that we actually have 'in stock'. It's also an invaluable friend when it comes to stock takes.

Each feature is simple to use, yet very effective in what it does. It has made running our business a joy, I would never go back to the times when we didn't have it. Mail Order Works keeps us, and our customers very happy!
[read the full review]

Kris (GreenmanBushcraft.co.uk)
MailOrderWorks is FREE to try - click here to create a free trial account.
The Background
We're a software and web development company that specialise in bespoke software and online shop solutions for a wide range of clients in all sorts of industries. One of our directors has a background in mail order after running several successful web based mail order businesses over a number of years. These were eventually sold to pursue business in the software and web development industry.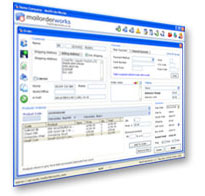 MOW was originally commissioned by one of our customers as a bespoke product for their own needs, but we soon felt that the system could be taken further to meet the needs of most mail order companies.
It was then agreed that the system be developed as a commercial mail order software and stock control product, with many more features than originally planned. The system now offers a wide range of functions all designed to be easy and logical to use.
Many years later, the company who started it all off are still using and enjoying MOW.


If you need something a bit different made just for you, please get in touch.